Current Mortgage Loan Rates
Three Housing Predictions for 2022
The last two years have seen a dramatic swing in the U.S. housing market and predicting the market for 2022 can be a challenge. As Yogi Berra once said, "It's tough to make predictions, especially about the future."
The online real estate broker, Redfin, doesn't expect the 2022 housing market to be any more predictable than it has been in the last two years.
That being said, let's look at our three top predictions for the housing market in 2022.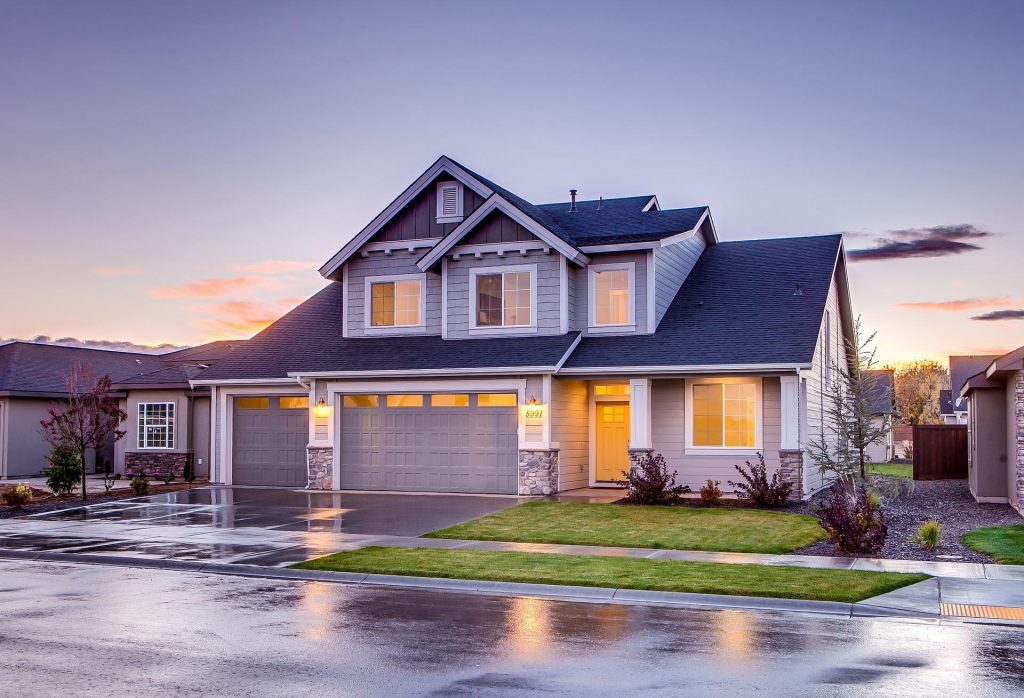 One: Emergence of a "new normal" in the housing market.
According to research conducted by Fannie Mae, they expect 2022 to be a year of transition for both the United States economy and the housing segment. The struggle with the pandemic will gradually be replaced by more typical pre-COVID 19 housing patterns. Fannie Mae has estimated the total number of homes under construction is the highest since 1973. Additional data suggests an increase in the number of lots that will be developed this year will add to the growth in housing.
Supply chain issues relating to the pandemic will continue to be a factor in the construction industry, but these issues should begin to decline in 2022.
The National Association of Realtors is seeing strong conditions and home sales are the best they have been in fifteen years; it will continue to grow but not at the extraordinary levels of 2021. The NAR predicts even a decline from last year's numbers, 2022 sales will be strong and should exceed the pre-pandemic levels based on the increased supply of new housing construction.
New home sales in 2021 were 800,000. This year, NAR surveyed twenty economic and housing experts and they forecast a rise to 920,000.
This new normal will include more Generation Z and Millennials purchasing a secondary residence. Millions are working from their homes and other remote locations and Zillow is seeing a trend where the youngest buyers are purchasing a vacation investment home before buying a primary residence to live in full-time.
Realtor.com is seeing homeownership among the Hispanic population growing in 2022.
Mortgage Bankers Association, the trade association for the real estate finance industry, predicts for 2022 an increase in mortgage origination to purchase will grow 9% for a record $1.73 Trillion.
Two: Mortgage rates to increase.
How fast and how large an increase will take place in 2022 is uncertain. The Federal Reserve has suggested several times that a move towards a swifter pace of policy tightening may include three rate hikes this year. The NAR predicts the mortgage rates will increase to 3.7% in 2022 while the economist at CoreLogic predicts rates will be closer to 3.4%.
The ten-year Treasury yield can also influence mortgage rates. The forecast for the yield isn't expected to rise much in 2022. Corporate economist for the Navy Federal Credit Union, Robert Frick, predicts the yield to remain below 3.5%
Selma Hepp, chief economist for CoreLogic stated that "even with the expected increases, the low mortgage rate environment will remain favorable for potential homebuyers."
Three: Housing Values to Increase
Zillow is forecasting an 11% increase in home values for 2022. This is a down-turn from the heated market in 2021, but still a seller's market.
Higher demand will fuel expected price increases in existing homes in 2022 along with low housing inventory levels. Fannie Mae is forecasting almost a 50 percent shortage of available homes and it may take two to three years for the market to correct itself. This will add to an increase in prices.
The Great Recession held resale prices down. In 2022 it is forecasted that the market will head back to normal.
Home prices in areas of the Sun Belt saw explosive growth last year and will continue to raise prices in smaller Sun Belt cities in 2022.
In summary, as mortgage rates rise, prices should moderate, inventory and supply chain issues will continue to be a concern as we enter into a "new normal" for the housing market in 2022.