FHA Home Loan Lenders in South Carolina
A First-Time Home Buyer Guide
Thinking of buying Myrtle Beach real estate? Perhaps you have found a great investment property in Surfside Beach, Charleston, Mt Pleasant, and other areas, and are in need of a bit of guidance from one of the best FHA mortgage loan lenders in SC; we are your local mortgage lender serving the Grand Strand area and beyond. Buying a house as a first-time home buyer can be overwhelming. It gets more complicated when you have to choose one loan type among a list of different loan types. However, BrickWood Mortgage is here to help. Approximately 95% of the home-buyers use four loan types. These are:
Conventional loans

Federal Housing Administration (FHA) home loans

Department of Veterans Affairs (VA) home loans

U.S. Department of Agriculture (USDA) home loans
If you're considering and looking for the best FHA loans in SC, this guide will help you understand how to qualify for the program, get approved and close on your dream South Carolina home or commercial property.
What are the FHA Loan Requirements in SC?
A Federal Housing Administration (FHA) loan is a type of home mortgage that is insured by the government and issued by FHA-approved lenders. FHA home loans include lower credit and down payment requirements for qualified home buyers (Calculate down payment with our Mortgage Calculator SC tool). Some of the basic requirements for FHA loan programs in SC include:
FICO® score at least 580 to get a 3.5% down payment.

MIP (Mortgage Insurance Premium ) is required.

Debt-to-Income Ratio should be less than 43%.

The home must be the borrower's primary residence.

Borrowers must be able to document income.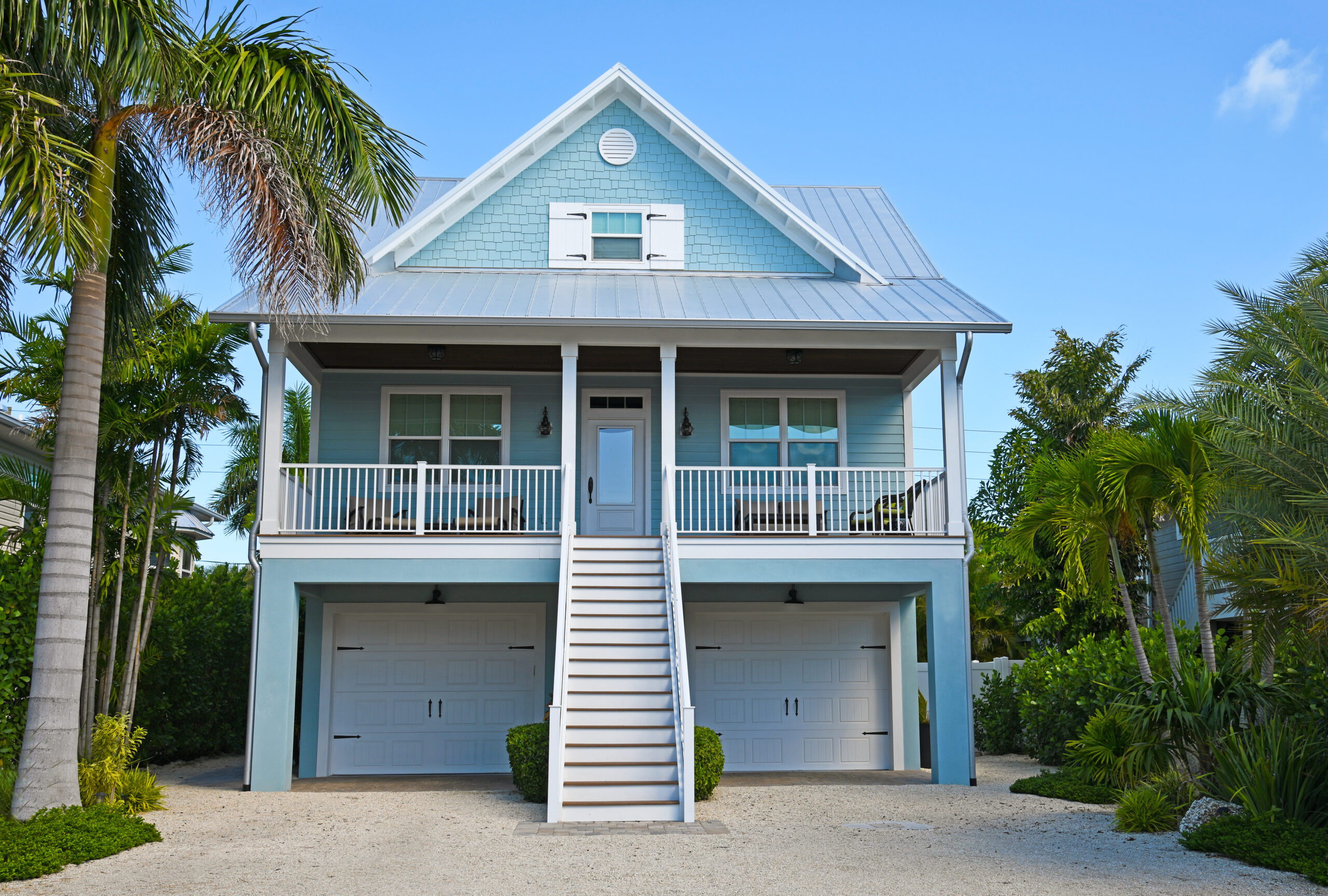 Compare an FHA Mortgage to a Traditional Home Mortgage
Should you consider getting an FHA loan in Surfside Beach, South Carolina over a traditional mortgage? Here are some comparisons to help you decide better:
Traditional mortgages require at least 5% down payment whereas FHA mortgage loan requirements in SC call for as little as 3.5% down payment.

FHA loans allow lower credit scores as low as 500 and still qualify unlike traditional loans.

Traditional mortgages require mortgage insurance if you put less than 20% down whereas FHA mortgages always require mortgage insurance which is paid in two sections. The first section is paid upfront at closing, the second needs to be paid annually for the life of your loan.

FHA mortgages have lower loan limits than traditional loans depending on what county you're financing in.
Pros of FHA Loans in SC
When buying a home, there are lots of big decisions to make (you don't need us to tell you this). With this in mind, we've compiled a list of some of the most important benefits of an FHA loan in Surfside Beach, South Carolina or wherever else you may be. With knowledge of the pros and cons, you can make a more informed decision.
Smaller Required Down Payment – Firstly, you can normally get a mortgage with a much smaller down payment. Rather than having to find 5% or even more, many people with an FHA loan qualify with as little as 3.5%. Consequently, it's perfect for those with limited savings; you don't have to choose between your savings and the quality of the property.
Lower Monthly Payments – Furthermore, there is more good news because FHA lenders in South Carolina can generally help customers to get lower interest rates compared to conventional loans. If you want to learn more about what you can expect to pay with a mortgage, be sure to use our South Carolina Mortgage Calculator tool now. 
When using the tool, all you need to do is enter the loan amount, interest rate, and payment term in years. Once you've entered the details, click 'Calculate Monthly Payment' and you will see that an estimated monthly mortgage payment appears. 
More Favorable Qualification – Next, FHA loans are also easier to get when compared to other types of loans. With easier FHA loan requirements in South Carolina, this means that you may qualify even if you have bad credit or a bankruptcy in your past. Rather than potentially missing out on a fantastic opportunity, contact BrickWood Mortgage today even if your past prevents you from obtaining conventional loan options.
Cons of FHA Loans in SC
To make an informed decision, you also need to consider the potential problems of an FHA loan in South Carolina. Of course, working with an expert like BrickWood Mortgage can help you to overcome potential issues and make the right decision. This being said, here are some potential cons of FHA loans. 
Mortgage Insurance Requirement – As noted above, there is a requirement of mortgage insurance regardless of the down payment. On the other hand, traditional mortgages only require this type of insurance if you pay less than 20% as a down payment. As an example, you could pay a 25% down payment and mortgage insurance wouldn't be necessary. With an FHA loan, you cannot avoid mortgage insurance. 
Paid in two sections, you will need to pay the first when closing on a property. Thereafter, the second section is paid per year for the life of the loan. Essentially, this loan is used so that the FHA is protected if you were to default on the loan. When working with an expert, you will need to consider that the insurance policy will likely be active on your FHA loan for its life. 
Primary Residence Only – While this won't be an issue for some, you can only use an FHA loan if you plan to use the property as your primary residence. For both single-family and multi-family homes, FHA loan requirements in South Carolina stipulate that you cannot use the property as a secondary residence or investment property. 
Lower Lending Limits – Lastly, you will find that FHA loans have lower lending limits compared to traditional loans. Once again, don't just assume that an FHA loan won't work for your situation. Instead, talk to our professionals and get tailored advice.
Is an FHA Mortgage Right For You?
Ask yourself these five questions before you make your big decision:
Do you have a limited down payment?

Is your future home your primary residence?

Do you want a loan that offers competitive rates?

Will your new home loan amount be

within South Carolina FHA loan limits

?

Do you have a less than perfect credit history?


If you answered yes to most of these questions, then an FHA loan in South Carolina might be a good fit for you. Call the BrickWood Mortgage experts at (843) 314-4101 to discuss your best South Carolina FHA home loan options and get a step closer to your dream home. We are local and one of the top FHA loan lenders near Myrtle Beach, SC, call today!
Useful Mortgage Tools Links