VA Home Loan Lenders in South Carolina
A First-Time Home Buyer Guide
From the beautiful scenery throughout the Grand Strand area to historically rich Mt Pleasant, there are dozens of reasons why staying in South Carolina will afford you an excellent experience. Unfortunately, for many people, purchasing a home can be confusing, and in addition to the expense, it can make the prospect of owning a home a far away dream. However, fear not, BrickWood Mortgage is here to help, did you know you can qualify based on your military service? The VA loan program can enable you to buy a home with little or no money down.
If you haven't seen them before, veterans have special options available to them when buying a house. As well as conventional loans – including FHA, USDA, and JUMBO – you also have doors unlocked that many others do not have. But who is eligible for a VA loan? What are the benefits of choosing this type of loan? How do you go about getting a loan of this nature? Don't worry, we're going to answer all these questions (and more) in this guide today.
Am I Eligible for a Veterans Loan in South Carolina?
When it comes to a veterans' mortgage loan in South Carolina, the question of eligibility is one of the most common of all. Essentially, a VA loan is designed for those who are either actively involved in the United States military or have been involved in the past. The current active military requirement from the VA is as follows: 
24 continuous months of active duty 

The full period for which called or ordered to active duty, but not less than 90 days (any part during wartime) or 181 continuous days (peacetime)

 
What does this mean? You should be eligible for a VA loan if you are currently serving in the United States military. Not only this, but you could also be eligible as a reservist, veteran, or member of the National Guard. Furthermore, many surviving spouses can also qualify for a VA loan. 
If you're in any doubt whatsoever, feel free to reach out to the wonderful team at BrickWood Mortgage today. Over the years, we've seen every situation and circumstance that you could imagine. Regardless of your situation, contact us and we will do everything we can to set you up with the right mortgage loan (whether this is with a VA loan lender in South Carolina or another!).
What is a VA Loan?
At this point, we should clear up a common misconception because a VA loan is not supplied by the Department of Veterans Affairs. Often, we see people getting confused and thinking that the VA lends the money. In reality, the VA backs the loan on your behalf as you apply to private lenders. 
The Department of Veterans Affairs guarantees and regulates VA loans, these are intended to assist veterans, active serving service members, and qualifying spouses in obtaining affordable mortgages and housing. If you are eligible, you will receive a slew of perks, including the chance to borrow money with no down payment and avoid mortgage insurance.
Therefore, you will still get your mortgage loan through a private lender, but the VA will back it (something that doesn't normally happen with traditional loans).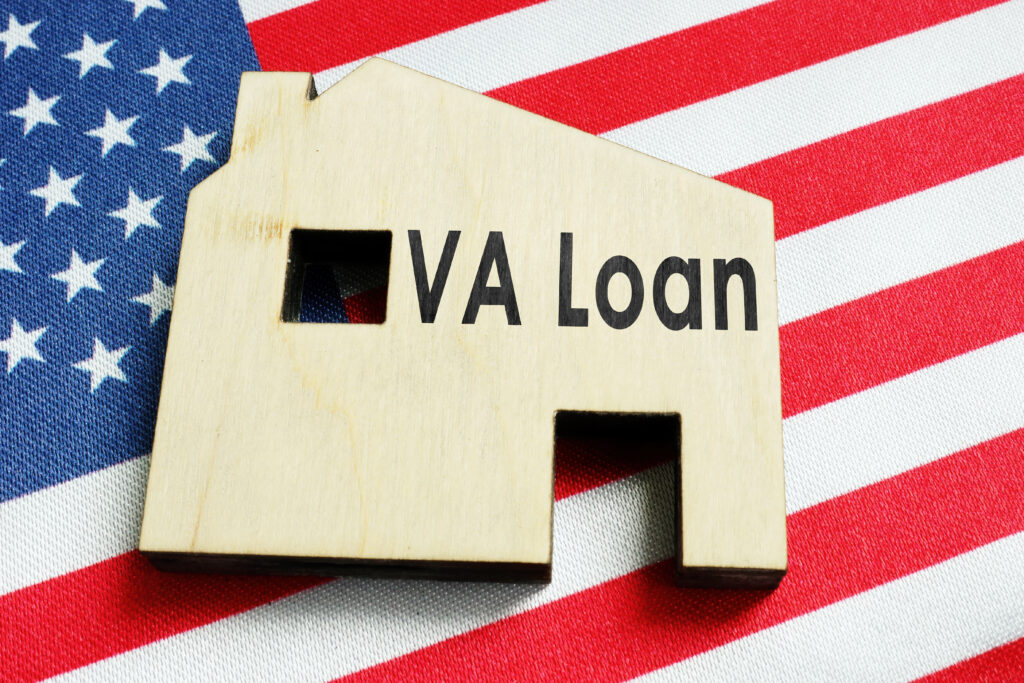 Benefits of a VA Home Loan in South Carolina
Why should you think about a VA loan over all your other options? Below, we've listed some of the biggest benefits. 
Better Interest Rates – Typically, VA loans have more favorable rates compared to traditional loans. Over the length of the loan, this means that you'll pay less to the lender. 
No Down Payment – Often, this is the biggest reason why people choose VA loans. Rather than having to find a down payment and then getting a loan for the rest, you can often get a loan for 100% of the property value. Consequently, you won't need to find a lump sum as a down payment. 
More Favorable Terms – What's more, there's also good news with the terms of the loan because qualification tends to be easier. Not only this, but you can normally pre-pay your mortgage without having to pay a penalty. With all these advantageous terms, it's fair to say that you will be in good hands with a VA loan. 
No Mortgage Insurance – Lastly, you won't need to worry about mortgage insurance with a VA home loan in South Carolina. If you were to get a traditional mortgage, you would need to pay mortgage insurance after putting down less than 20% at the start. With VA loans, you could offer no down payment and you'll notice that there is still no mortgage insurance added to your monthly bill. 
Refinance to a Lower Rate – If rates drop, one great feature of VA loans is that they can be refinanced to reduce the monthly payment. While doing so, there is no extensive income verification process nor do you need to worry about an appraisal. The VA Interest Rate Reduction Refinance Loan (or IRRRL) is unique to VA home loans.
Cons of a VA Home Loan in South Carolina
Despite the many positives, there are also some potential drawbacks to VA home loans and it's important to keep these in mind when analyzing your options. While they won't affect everybody, these drawbacks may prohibit some from applying for this type of loan. The downside of VA home loans is:
They have selective eligibility rules.

They are only available to those who meet the VA's qualifications.

 
You might have to pay a VA loan funding fee. These vary by type of VA loan, first time use, or if there is a downpayment. Disabled Veterans do not have to pay it. In general, its range can be from 0.5% to 3.6%.
What Kind of VA Loans Are There?
There are various VA loan types, and which one you should receive depends on where you are in your home-buying process. For starters, you don't need a COE (Certificate of Eligibility) from the Veterans Administration to start the VA loan process, it is possible to get started without one and even get a pre approval letter without it, but it will be needed by your lender before closing. BrickWood Mortgage will be happy to work with the VA to obtain your Certificate of Eligibility (COE).
Here's all you need to know about the various types of VA loans.
VA IRRRL(Interest Rate Reduction Refinance Loan)

The IRRRL provides a simplified method for refinancing your existing VA debt. An IRRRL can be suitable if you want a reduced interest rate or monthly payment. Furthermore, you can effectively refinance your VA loan if you qualify for a funding fee waiver.
VA Purchase Loan
The VA purchase loan is intended for the acquisition of an existing home. These loans are only used to acquire a Primary Residence. If you want to rent out the other units, you can purchase a property with up to four of them. To be deemed your Primary Residence, you only reside in one of the apartments.
VA Cash-Out Refinance
If you've built sufficient home equity and want instant cash, a cash-out refinance is one option. We recommend using a VA cash-out refinance to refinance a loan with a higher interest rate or to take cash out.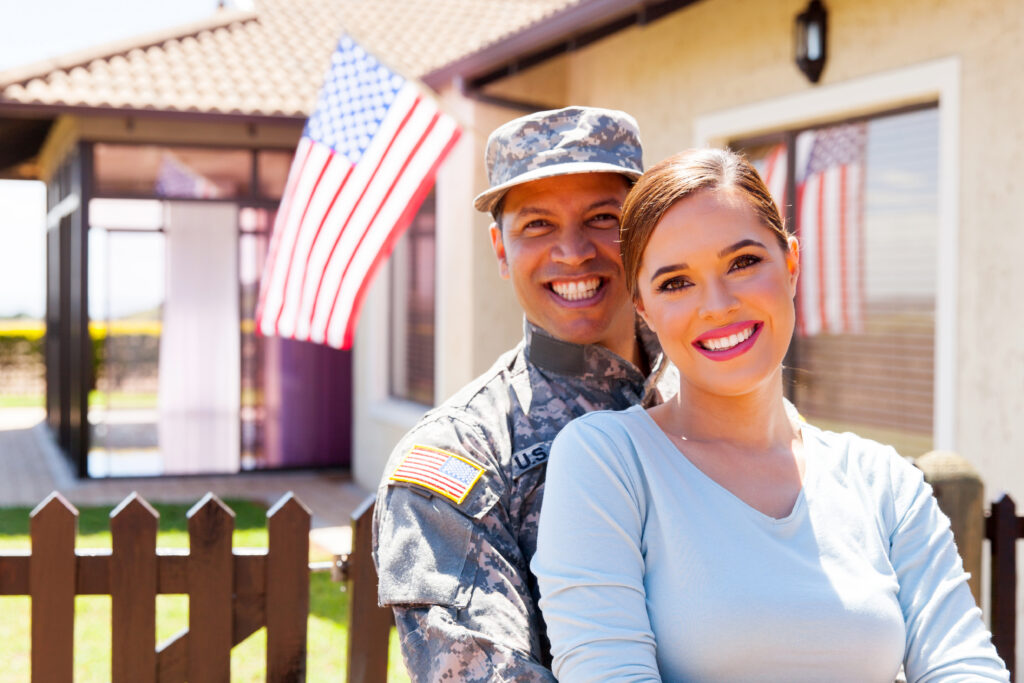 Getting Started with a VA Loan – Contact BrickWood Mortgage
You are in luck, as a mortgage broker in the Myrtle Beach and the overall Grand Strand area, BrickWood Mortgage is one of the authorized sources for VA loans, additionally these might also be obtained from a bank, or credit union. The application process is similar to other types of mortgages in that you provide employment, income, and additional financial information, and the lender determines whether you qualify.
Ultimately, the simplest way to get started with a VA loan is to contact the specialists at BrickWood Mortgage. When qualifying for a loan, you will need a Certificate of Eligibility (COE), which comes directly from the VA; we can obtain this for you, so you only need to call us to get the process started.
We have helped many people like you with VA loans in the past, and we would love to add you to the growing list. Just pick up the phone, tell us your situation, and we'll do our best to obtain the optimal mortgage with the best rates for your position!
Useful Mortgage Tools Links